What Is Adult Psychology?
In this digital world where interpersonal relationships are just another #tag, we provide guidance and family counselling to lead a rewarding life by strengthening relationship and re-establishing the lost relationship through reconciliation. Our adult psychology services range from supportive psychotherapy for disorders like depression, anxiety, OCD and phobias and also marital therapy. We make use of a comprehensive biopsychosocial model which targets wholesome development of the individual. Adults who are motivated to improve their level of functioning and mental health will be given the best possible supportive care at our institute.
Dementia
Dementia is a term used to describe a group of conditions which affect memory, thinking and social skills in a way severe enough to disrupt day to day living. There are different reversible as well as non reversible causes of dementia, most common being Alzheimer's disease. Dementia affects the quality of life of our elderly population and is a major contributor to caregiver burden. Early diagnosis and intervention with adequate caregiver support can help manage this phase of life with ease.
Identifying dementia
Memory loss that affects day-to-day abilities, that is misplacing objects, forgetting meals or medicines.

Difficulty performing familiar tasks like cooking, driving

Problems with language – naming common place objects or people

Disorientation in time and space

Impaired judgment

Problems with abstract thinking

Changes in mood, personality, exhibiting socially inappropriate behaviors.

Loss of initiative
Assessments
NIMHANS neuropsychological battery

Weschler's series

Screening- ACE, MMSE

MoCA

Blessed Dementia Scale
Intervention
Psychoeducation and supportive psychotherapy

Cognitiv

e retraining/ rehabilitation
Delirium
Delirium is a transient,usually reversible confused state. This psychiatric emergency is a serious disturbance in mental abilities that results in confused thinking and reduced awareness of the environment. The start of delirium is usually rapid — within hours or a few days. There may be different causes for delirium such as a severe or chronic illness, fluid and electrolyte imbalance, medication, infection, surgery, substance intoxication or withdrawal
Identifying Delirium
Reduced awareness of the environment

– not clearly focussing on the surrounding, gets easily distracted.

Impairment of recent memory

Perceptual disturbances –  Patient may have auditory /visual / tactile hallucinations.

Behavior changes – patient may appear restless  and agitated, he may have insomnia  at night and day time sleep becomes increased.

 Slowed movement or lethargy, reversal of night-day sleep-wake cycle etc.
Assessments
MMSE

ACE-III

NIMHANS neuropsychological battery
Intervention
Cognitive Retraining

Supportive psychotherapy

Pharmacotherapy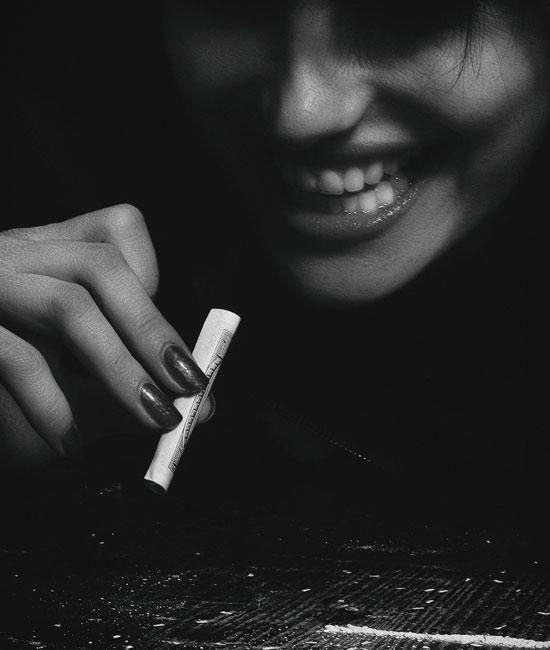 Substance Addiction
Drug addiction, also called substance use disorder, is a condition that affects a person's brain and behavior and leads to an inability to control the use of legal or illegal substances like caffeine, alcohol, marijuana. When you're addicted, you may continue the drug despite the harm it causes.
Once a person is motivated to stop usage, he can quit with the help of professionals, as dependence is not a choice, it is a disease which needs to be treated. Our team of mental health professionals can help in achieving and maintaining motivation for change, tide over withdrawal period and achieve sustainable drug free life.
Identifying dependence
Feeling that you have to use the drug regularly — daily or even several times a day

Having intense urges for the drug that block out any other thoughts

Over time, needing more of the drug to get the same effect

Making certain that you maintain a supply of the drug, engaging in risky behaviors like stealing to get the same

Spending money on the drug, even though you can't afford it

Not meeting obligations and work responsibilities, or cutting back on social or recreational activities because of drug use

Continuing to use the drug, even though you know it's causing problems in your life or causing you physical or psychological harm

Spending a good deal of time getting the drug, using the drug or recovering from the effects of the drug

Failing in your attempts to stop using the drug

Experiencing withdrawal symptoms like restlessness tremors,palpitations etc   when you attempt to stop taking the drug
Assessments
AUDIT

CUDIT

SOCRATES

CAGE

MAST

CIWA – Ar
Interventions
Motivation Enhancement Therapy

Motivational interviewing

Relapse prevention therapy

CBT

Family intervention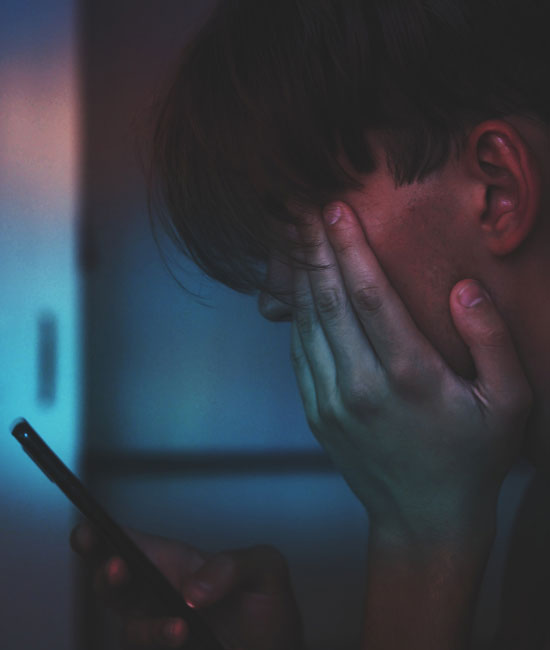 Behavioral Addiction
People understand addiction when it comes to a dependence on substances but they have a hard time with the concept of addictive behaviors. Some activities are so normal that it's hard to believe people can become addicted to them. People may seek out more and more opportunities to engage in the behavior. The desire to experience a "high" from the behavior becomes so strong that the individual continues to engage in the activity despite negative consequences. In some cases, people can also experience withdrawal, including negative emotions and other symptoms, when they aren't able to engage in the activity.
Behavioral addictions have similar effects as substance addictions on relationships, which are often neglected in favor of the addictive behavior, undermining trust and putting pressure on partners and other family members to cover up and make up for difficulties arising from the addiction.
Some of the common behavioral addictions are gambling, smart phone addiction, social media addiction
Identifying dependence
Spending the majority of your time engaging in the behavior, thinking about or arranging to engage in the behavior.

Becoming dependent on the behavior as a way to cope with emotions and to "feel normal".

Continuing despite physical and/or mental harm.

Having trouble cutting back despite wanting to stop.

Neglecting work, school, or family to engage in the behavior more often.

Experiencing symptoms of withdrawal (for example, depression or irritability) when trying to stop.

Minimizing or hiding the extent of the problem.
Intervention
Behavior Therapy

CBT 

Parent management training
Depression
Depression is a common yet serious medical condition that negatively affects how you think, the way you feel and act. It's important to realize that feeling down at times is a normal part of life. Sad and upsetting events happen to everyone. But, if you're feeling miserable or hopeless on a regular basis, you could be dealing with depression. People experience depression in different ways..With focussed and consistent treatment, depression resolves thus ensuring better quality of life.
Identifying depression
Feeling low, or sad even in pleasant surroundings

Feelings of hopelessness, worthlessness helplessness preoccupy your mind

Loss of interest in  favorite activities, feeling tired easily

Thoughts of suicide

Drinking excessively, using drugs, engaging in high-risk activities

Reduced sexual desire

Changes in sleep and appetite

Inability to concentrate, difficulty completing tasks, delayed responses during conversations

Recurrent and multiple aches and pains, fatigue, pains, headache, digestive problems
Assessments
HAM- D

BDI Beck's depression inventory

DASS 

MCMI – III

Rorschach
Intervention
CBT

Behavioral activation

Supportive psychotherapy

Mindfulness therapy

SFBT 
Mania
Mania is a neuropsychiatric condition that causes a person to experience elevated mood( extreme happiness/ irritability) , increased speech/activity and racing thoughts. If left untreated mania may spin out of control and affect one's ability to function on a daily basis. People may not sleep or eat while in a manic episode. They may engage in risky behaviors and harm themselves. Manic episodes can be treated effectively with proper and safe medication regime and psychotherapy.
Identifying mania
Patient maybe loud, restless, have overfamiliar approach 

Engages in risky or impulsive behavior. This includes spending sprees, business investments, or risky sexual practices.

May have racing thoughts and rapid speech.

Has a reduced need for sleep.

Sudden spurt in use of alcohol, tobacco etc
Intervention
IPSRT

CBT

Family intervention
BPAD
Bipolar disorder, formerly called manic depression, is a mental health condition that causes extreme mood swings that include elevated moods (mania or hypomania) and lows (depression).
When you become depressed, you may feel sad or hopeless and lose interest or pleasure in most activities. When your mood shifts to mania or hypomania (less extreme than mania), you may feel euphoric, full of energy or unusually irritable. There is usually a period of normal mood ( euthymia)in between such mood episodes, during which the person has normal and regular functioning.These mood swings can affect sleep, energy, activity, judgment, behavior and the ability to think clearly.Episodes of mood swings may occur rarely or multiple times a year.
Although bipolar disorder is a lifelong condition, you can manage your mood swings and other symptoms by following a treatment plan. In most cases, bipolar disorder is treated with medications and psychological counseling.
People with bipolar disorder may have trouble managing everyday life tasks at school or work, or maintaining relationships. Insight offers a safe efficient multipronged treatment plan which will hugely improve your quality of life.
Identifying bipolar disorder
Sometimes a person with bipolar disorder have cycles of

mania, depression

or hypomania with clear period of regular functioning in between.

Sometimes mood swings may be abrupt, maybe even multiple times within a day or week.

Excessive use of alcohol, or other substances may be a mask for underlying bipolar disorder.
Assessments
YMRS

Ham D

BDI Beck's depression inventory

DASS 

MCMI – III

Rorschach
Intervention
IPSRT

CBT

Family intervention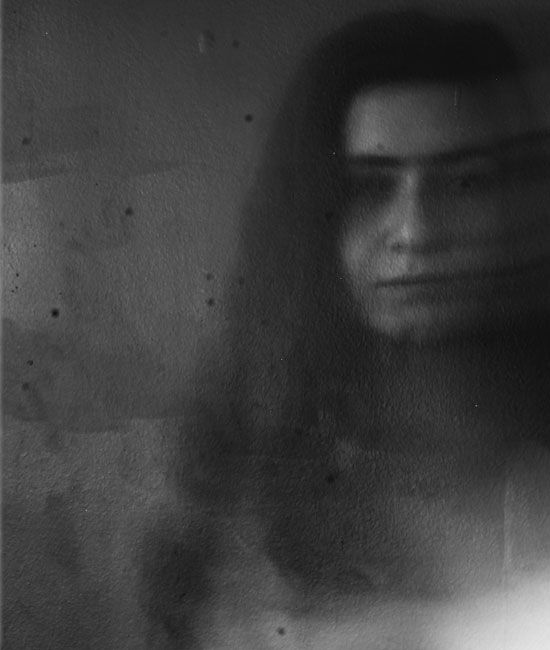 Delusional Disorder
Delusional disorder is a disorder where the affected individual has trouble recognizing reality. A delusion is actually a false belief that is based on an incorrect interpretation of reality. Though delusions can occur as part of many different psychiatric disorders, the term delusional disorder is used in cases where delusion is the most prominent symptom.
Identifying delusional disorder
Preoccupation with a false fixed belief

Behavior unrelated to the delusion is often normal

Secondary to the delusion often depressive symptoms are present

Aggressive / assaultive behavior in severe cases
Schizophrenia
Schizophrenia is a serious mental illness that interferes with a person's ability to think clearly, manage emotions, make decisions and relate to others. It is a complex, long-term medical illness. It is a psychotic disorder, meaning the person with schizophrenia does not identify with reality at times.
Identifying schizophrenia
FIRST SIGNS
Social withdrawal

Academic decline

Sleep problems

Irritability

Increase in unusual thoughts and suspicions.
Hallucinations: Person hearing voices, seeing things, or smelling things others can't perceive. The voices in the hallucination can be critical or threatening. Voices may involve people that are known or unknown to the person hearing them.
Delusions: False beliefs that don't change even when the person who holds them is presented with new ideas or facts.
Negative symptoms are ones that diminish a person's abilities. They often include being emotionally flat or speaking in a dull, disconnected way, may be unable to start or follow through with activities, show little interest in life, or sustain relationships.
Cognitive issues/disorganized thinking: They often struggle to remember things, organize their thoughts or complete tasks.
Commonly, people with schizophrenia have a lack of insight. This means the person is unaware that he has the illness, which can make treating or working with them much more challenging.
Assessments
BPRS

PANSS

HFDT

Rorschach

TAT
Intervention
Psychoeducation and supportive psychotherapy

Cognitive remediation

Social skills training

CBT

Pharmacotherapy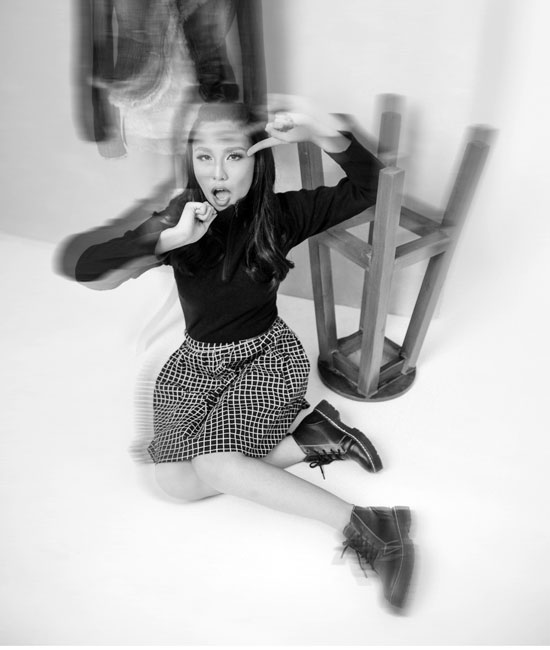 Obsessive-compulsive disorder
Obsessive-Compulsive Disorder (OCD) is a common, chronic, and long-lasting disorder in which a person has uncontrollable, reoccurring thoughts (obsessions) and/or behaviors (compulsions) that he or she feels the urge to repeat over and over. This condition is extremely distressing and affects productivity badly.
Identifying OCD
A person affected with OCD has intrusive repetitive thoughts known as obsessions – 
Fear of germs or contamination

Unwanted forbidden thoughts involving sex, religion, or harm

Aggressive thoughts towards others or self

Having things symmetrical or in a perfect order
The person may have a habit of doing certain repetitive behaviors to do away with obsessive thoughts. Examples of such compulsive actions are:
Excessive cleaning and/or handwashing

Ordering and arranging things in a particular, precise way

Repeatedly checking on things, such as repeatedly checking to see if the door is locked or that the oven is off

Compulsive counting
Assessments
Y-BOCS Checklist and Severity Rating Scale

HAM – A

BAI

DASS

State -Trait Anxiety Inventory ( STAI)

MCMI 
Interventions
Relaxation and mindfulness training

Behavior Therapy

Cognitive Behavior Therapy

Solution Focused Brief Therapy

Pharmacotherapy
Somatoform Disorders
When an individual suffers from long standing non specific pains, fatigue without diagnosable causes; psychological stress maybe the causative factor. Somatoform disorder is characterized by physical pains and symptoms related to psychological factors.
Identifying somatoform disorder
Individual has non specific physical symptoms

Tendency to consult medical personnel repeatedly

Tendency to get evaluated and undergo investigations

Person is anxious about the future of the physical symptoms
Assessment
HAM – A

BAI

DASS

State -Trait Anxiety Inventory ( STAI)

MCMI 
Interventions
Relaxation and mindfulness training

Behavior Therapy

Cognitive Behavior Therapy

Solution Focused Brief Therapy

Pharmacotherapy
Adjustment Disorder
Adjustment disorder is comprised of symptoms like feeling low/irritable , hopeless, having physical symptoms that can occur after you go through a stressful life event. The event and its aftermath causes significant issues in personal relationships, workplace etc.
Identifying adjustment disorder
Mood symptoms – depressed mood, irritable mood, feelings of anxiety, hopelessness  maybe present

These mood symptoms are closely associated with a significant life event.

The symptoms occur usually within 1 month of the event, duration of symptoms should be less than 6 months.
Interventions
Relaxation and mindfulness training

Cognitive Behavior Therapy

Solution Focused Brief Therapy

Pharmacotherapy
Personality Disorders
Personality refers to all the ways in which someone shapes and adapts in a unique way to an ever-changing environment. In personality disorders, the individuals have certain traits that are not helpful for overall growth and also affect their personal or work life. There are different personality disorders.
Identifying personality disorder
The problems in these individuals are present for a long time, and are continuous.
Family, personal and social life is disrupted due to certain traits. The characteristic traits in different disorders are:
Paranoid personality disorder – longstanding suspiciousness and general mistrust

Schizoid personality disorder – lifelong pattern of social withdrawal 

Schizotypal personality disorder – preoccupation with strikingly odd ideas, magical thinking etc. 

Antisocial personality disorder – inability to conform to social norms and etiquette 

Borderline disorder – unstable mood relationships and self image 

Obsessive compulsive personality disorder –  they are emotionally constricted, orderly, stubborn and indecisive.
Assessments
IPDE

MCMI- III

RORSCHACH

NEO-FFI

NEO-PI

TCI

TAT
Interventions
Supportive psychotherapy

DBT

CBT

SFBT
Anxiety Disorder
Everyone experiences anxiety, it is a protective mechanism which helps us to prepare for tasks and security. However in some individuals this helpful anxiety overwhelms them, hence being disabling, this is what is called anxiety disorder. Within this there are different disorders like panic disorder, phobias, social phobia, generalized anxiety disorder etc
Identifying anxiety disorder
Feeling nervous, restless or tense

Having a sense of impending danger, panic or doom

Having an increased heart rate

Breathing rapidly (hyperventilation)

Sweating, Trembling

Trouble concentrating or thinking about anything other than the present worry

Having trouble sleeping

Experiencing gastrointestinal (GI) problems

Having the urge to avoid things that trigger anxiety
Assessments
HAM – A

BAI

DASS

State -Trait Anxiety Inventory ( STAI)

MCMI 
Intervention
Relaxation and mindfulness training

Behavior Therapy

Cognitive Behavior Therapy

Solution Focused Brief Therapy

Pharmacotherapy
Post Traumatic Stress Disorder (PTSD)
Witnessing or experiencing terrifying events like war, natural disaster etc is a life altering experience. Some have difficulty in coping with it and develop long lasting symptoms like flashbacks, nightmares, detachment from people etc.This cluster of symptoms makes up PTSD.
Identifying PTSD
Recurrent, unwanted distressing memories of the traumatic event

Reliving the traumatic event as if it were happening again (flashbacks)

Trying to avoid thinking or talking about the traumatic event
Avoiding places, activities or people that remind you of the traumatic event

Negative changes in thinking and mood
Difficulty maintaining close relationships

Feeling detached from family and friends

Feeling emotionally numb

Being easily startled or frightened

Always being on guard for danger

Self-destructive behavior, such as drinking too much or driving too fast

Trouble sleeping

Trouble concentrating

Irritability, angry outbursts or aggressive behavior.
Assessments
Projective tests – HFDT, SCT,CAT, TAT, CPT
Intervention
Behaviour therapy

CBT

Pharmacotherapy