Progressive Care Centers are the Right Choice
Why choose us
Get Back to Your Life
Our in-house rehabilitation services use the latest advances in technology to ensure residents receive the highest level of care available
24/7 Availability
Whether it be about therapy options, nursing facilities, the admissions process, or insurance policies, we are available to answer all your queries at any time.
Excellent Quality of Life
We have an array of social and recreational activities within our bright and cheery surroundings that allow residents to enjoy their stay.
Kerala's Pioneer Mental
Healthcare Establishment
Nair's Hospital had been in the forefront of providing succour to the mentally unwell since 1984. The hospital among the pioneer private mental health establishments in Kerala was established by Dr M. Chandrasekharan Nair to fulfil his ambition of providing affordable and quality care to the mentally ill.

Even with the burgeoning mental healthcare service avenues, Nair's Hospital continues its leadership in offering help to the needy sections of the society. In the past 36 years and counting, we at Nair's take pride in the work we do in helping the people reaching out to us and reducing the burden and stigma that mental illness places on society.
Meet Our doctors
Our doctors are specialized in their field and have years of experiences.
Treatment is provided by some of the best psychiatrists in Kochi assisted by a professional team of clinical psychologists, psychiatric social workers, psychology counsellors and nurses with over 2 decades of experience. We have an inhouse consultant physician to take care of the medical ailments of our in-patients.
A glimpse into the past
Since 1984, enriching the lives of the needy.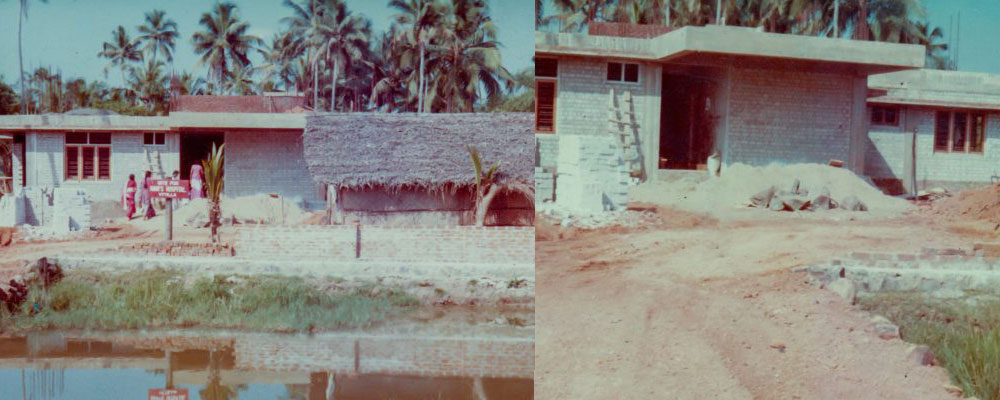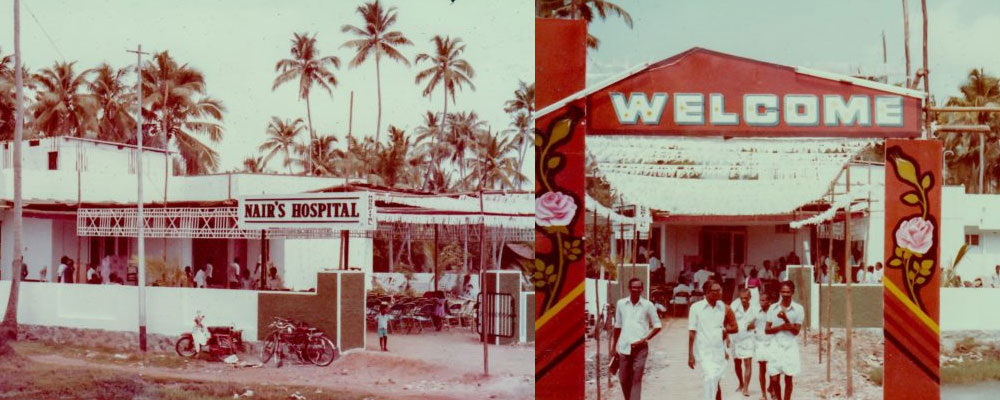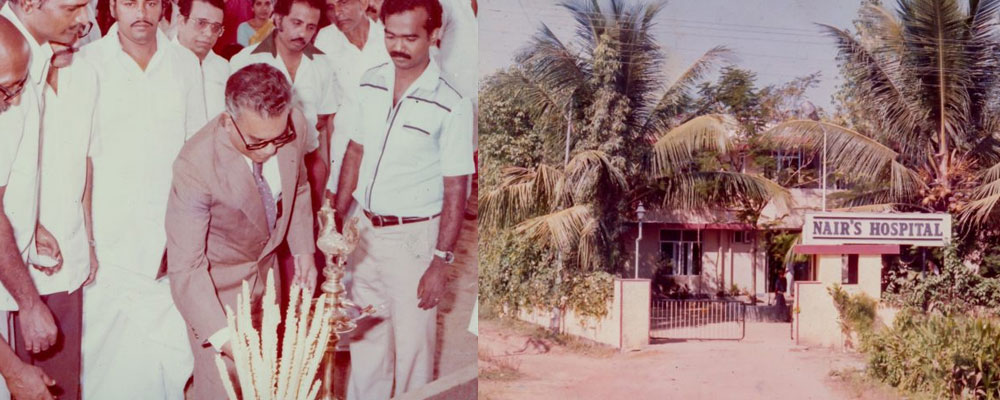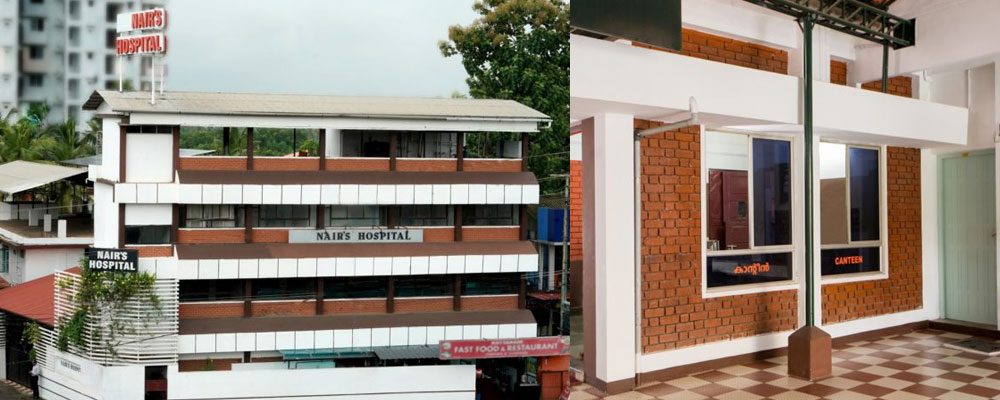 With a vision to transforming the outlook of mental health care and challenging the existing stigma in the 1980's towards psychiatric illnesses, Dr. Chandrasekharan Nair, a man of great foresight, laid the foundation stone for Nair's Hospital in 1984 which started as a single story building on the outskirts of Cochin City, one amongst the first landmarks in the area. It made its humble beginning with one psychiatrist, three nurses and one pharmacist and a total inpatient facility of 20 beds.

Currently, the hospital is in the midst of the most developing commercial areas of Cochin with two fully functional blocks, an exclusive recreational area for inpatients and their caregivers, an outdoor badminton court and a well-tended garden to spend the evenings. On September 20th, 2021, the hospital has established an exclusive wing for psychology 'Insight' that caters to both inpatient and outpatient psychological evaluation, assessment and interventions, for adults and children alike.
24/7 Personalized Patient-Centred Management
Since its inception, the in-patient capacity has now risen to over 40 with the commitment and passion of its support staff and the faith entrusted by our people in the services provided. Currently, we have more than 20 staff tending to the various aspects of the hospital functioning along with a committed and enthusiastic team of doctors, psychologists, counsellors and psychiatric social workers. Accommodation facilities include general wards, semi-private rooms, single/double rooms and air-conditioned rooms. The hospital has an area demarcated for handling patients requiring special and intensive care which is situated in such a manner as not to interfere with the peace and privacy of other inmates. We do not believe in the system of 'cells' for handling agitated patients and proactively encourage a holistic approach to handling such patients with the support of their caregivers.
At Nair's, we aim at providing 24/7 personalized patient-centered management while upholding great ethical standards and enriching the lives bestowed under our care. The healthcare team here is dedicated to providing the state of the art quality care, wrapped in compassion and delivered at a cost affordable by all strata of society.
Latest news from the hospital
Our blog
Testimonial
Patient experience with our services
Jitesh R Kamath
My motivator and inspiration - Psychologist Chandana ma'am. She has been a great support in my mood swings and helped me in recovering from the worst stages of my life.
Merita Thomas
I have not personally visited this place but I would like to say this is a perfect place to get treated ,the team is very experienced and the diagnosis related to psychological conditions are very accurate.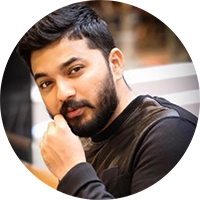 Surej Pius Lilly
Visited and got an excellent service from Consultant Chandana Gopan. Very friendly and good advise.
Dhanisha Susan
I have visited Nair's hospital with my cousin for a psychotherapy. We had a very good experience. The staffs over there are very compassionate and caring
Preenu Raj
Their treatment really helped me out to find myself. "Dr Vishnu" he is really a man with superpower in him. He helped me to realise the real world.
Preethi Madhavan
Very cordial atmosphere... gave me a new lease of life. Kudos to the doctors and their team at Nair's. Dr Vishnu is more of a friend than a doctor.